Seeking inspiration from real life heroes
If I Can Dream It, I Can Do It

Celebrating the stories of fifteen heroes from different backgrounds who have positively contributed towards the society.
Ullu Bhai Ki Jagmagati Barat
 उल्लू भाई की शादी तय हो गयी थी। सभी जानवर ख़ुशी से नाच रहे थे। मगर तभी शेर भाई ने बताया कि एक समस्या थी। शादी रात में थी। सभी जानवर चिंतित हो गए। रात में तो उन्हें कुछ दिखाई ही नहीं देगा। फिर वो शादी में कैसे जाएंगे?
Sapno Ke Pankh – Choti Si Asha
 एक दिन, प्रधानाचार्य ने एक प्रतिभा प्रदर्शन प्रतियोगिता की घोषणा की, जहाँ बच्चे वस्तु की मदद से अपनी प्रतिभा दिखा सकते थे। छोटी आशा, जो भाग लेना चाहती थी, उसके पास न तो कठपुतली थी और न ही वह कठपुतली ख़रीद सकती थी।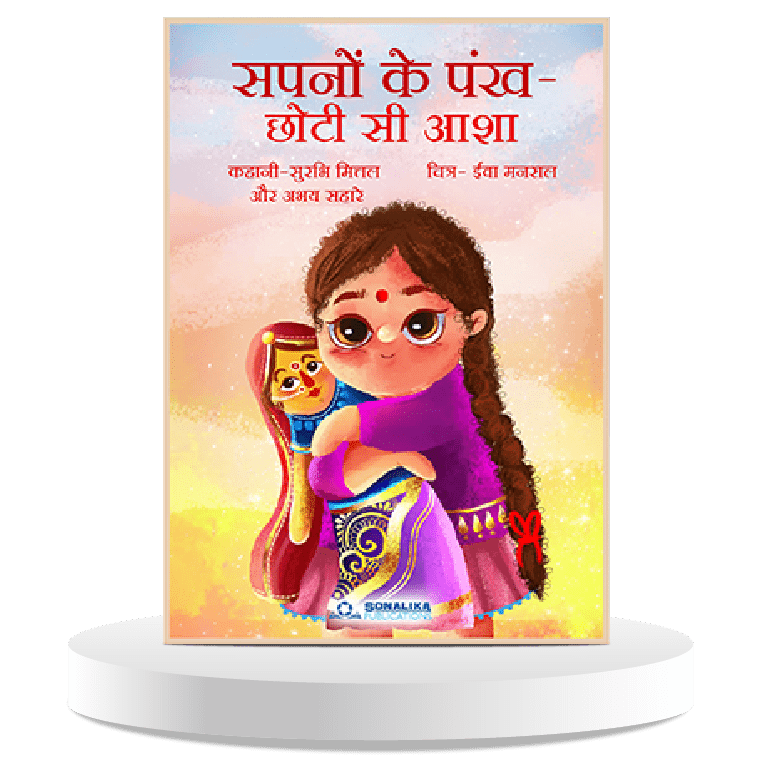 Nurturing young minds
Welcome to Sonalika Gurukul
Sonalika Gurukul is an edutaining platform that is committed to blending education with entertainment. While crafting this new age learning method, we promised ourselves to shape the modes of teaching and bring it to an accessible platform. At the same time, stay in touch with our rooted culture to uplift and educate the mythological stories and their importance to the modern age.
Sustainability Meets Stories
We aim to make education accessible to all. Sonalika Publications has focused on promoting inclusive education to reach every nook and corner of the country
Check our latest
Customer Reviews
Good read for children..real motivational stories on how to do things you would love to do against all odds.
Wonderful book every child should read it 👍!!
How ordinary people came to be extraordinary with hard work.
Super 15 true stories of real heroes
My 2yo loves this book. It is also funny to read him the story and all sorts of questions he asks like :

Ullu bhai kaha so rhe hain!!
Amazing story. Font size is big enough for kids to read easily. Simple language and helpful illustrations engage the kids to read the entire book in one sitting. Paper quality is also very good.
My daughter liked the story so much. With the colourful pictures, it was easy for her to connect with the story.